♥
.
·
:
*
¨
¨
*
:
·
.
H
a
p
p
y
B
i
r
t
h
d
a
y
K
i
m
.
·
:
*
¨
¨
*
:
·
.
♥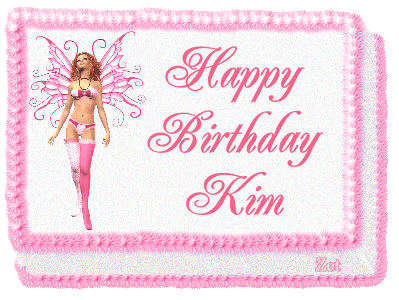 Happy birthday Kim, here are some interesting facts about today and others who share it with you as a birthday.
After reading some of the names I found Charles the Bald, (Holy Roman Emperor and King of the West Franks), Miyamoto Musashi, (Legendary Samurai warrior, artist, and author of The Book of Five Rings), and Anna Maria Franziska of Saxe-Lauenburg, (Grand Duchess of Tuscany). I noticed that the traits of those born on this day to be determaned, successful and leadership and as you will see next, talented, bold and attractive.
Also born on this day are Actress Ashley Olsen (not my favorite, still remarkable though), Mary-Kate too (cause they are twins I guess), Kasia Kowalska, Polish pop rock singer, Hannah Storm, Malcolm McDowell, Leeann Tweeden, and Kat Dennings.
June 13th is also noted to as The Day of Feasts by some and mentioned in The Calender of Saints.
"The calendar of saints is a traditional Christian method of organizing a liturgical year by associating each day with one or more saints and referring to the feast day of said saint. The system arose from the early Christian custom of annual commemoration of martyrs on the dates of their deaths, or birth into heaven, and is thus referred to in Latin as dies natalis ("day of birth")."
Personal note on birthdays:
I have heard birthdays called anniversaries and on some note I guess they are, but that's not how I see them. I see them as being a point of acheivement, like a goal post.
When someone says "Look at Timmy, he's getting so big. He just turned ten today", I wanna throw my piece of cake and party hat at em and yell out "No he didn't ya' dummy. He just finished bein ten ya bugger. That year's all done now an Tim, not Timmy is in his 11th year now".
I look at the birthday as the celebration of a year completed, a year of being blessed with that person being accomplished and the beginning a new one.
Happy Birthday Kim. Count the ones completed as effort well done and begin this brand new one with faith, hopes, confidence and smiles. Make the most of it and get the most out of it you can
♥
♥
♥
((((((Hug and Smiles))))))))
Dave